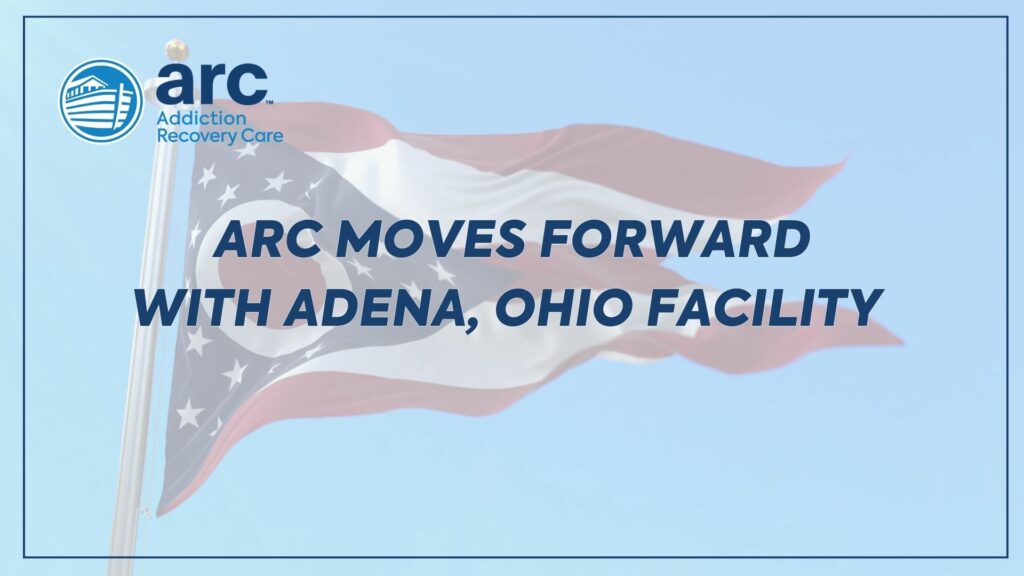 ARC Healthcare, a leading provider of treatment, recovery and behavioral health services, is moving forward with plans to open its first residential treatment center in Ohio.
The 23,000-square foot facility, located at 213 US Route 250 in Adena, will be able to provide care for 100 individuals once fully operational.
ARC's nationally recognized, year-long "Crisis to Career" treatment program provides clients with the education, job training and life skills necessary to set them up for success even after they've completed treatment so they can remain in recovery long-term.
"ARC delivers treatment with an end goal," said Matt Brown, president of ARC Healthcare. "We don't just want to check boxes and send people on their way after a few weeks. For us, success is getting people healthy enough to lead independent lives and find and maintain stable, meaningful employment. That's something that takes time, but as we've seen with so many of our clients who have completed our programs, it's well worth the investment."
Based in eastern Kentucky, ARC has been on the frontlines of the addiction crisis since opening the doors to its first residential center in Louisa, Kentucky in 2010. Tim Robinson, ARC's founder and CEO, felt called to help others struggling with addiction after beginning his own sobriety journey in December 2006.
Over the years, ARC has grown to include more than 30 programs in 23 Kentucky counties and now employs more than 1,000 individuals, many of whom are in recovery themselves. The opening of the Ohio facility will mark the third state where ARC has operations, in addition to Kentucky and Virginia.
Construction on the Adena facility is expected to finish by the middle of next year as the organization works toward a tentative opening in the fourth quarter of 2024. ARC anticipates the facility will create approximately 40 full- and part-time jobs and will share more information about hiring as the opening date approaches.
"ARC has a long history of serving rural communities that have been hit particularly hard by addiction," added Brown, "We're looking forward to being part of the Harrisville community and doing our part to address one of the most urgent public health crises of our time."
ARC is also building an outpatient facility in Columbus that's expected to open in summer 2024.
###