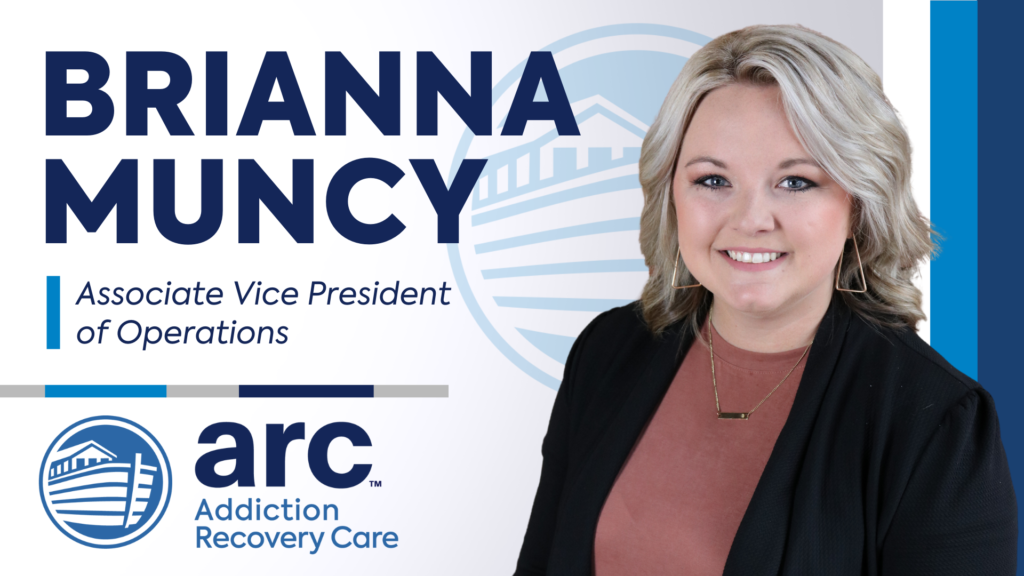 Addiction Recovery Care (ARC) is pleased to announce Brianna Muncy as the Associate Vice President of Operations. 
"Brianna is a clear example of our values and has really developed into a significant leader within our organization," said Senior Vice President of Operations Pat Fogarty. "We are excited to see her continue to impact the future of ARC and the lives of the clients we serve."
Formerly the company's Senior Director of Operations, Muncy will now serve as a key leader with responsibility for the day-to-day operations of ARC.
Muncy will also participate in short- and long-term strategic planning of the treatment services for ARC's various campuses and actively promote the mission of the organization by assuring the achievement of overall quality, service, and performance improvement outcomes.
"I'm so thankful and excited for the opportunity to lead and grow in this new role," said Muncy. "I'm excited to continue working alongside my colleagues fighting addiction in Kentucky by providing compassion and outstanding care to those in need."
Brianna earned a Bachelor's Degree in Human Resources Management from Sullivan University and an Associates in Business Administration from West Virginia Junior College. Brianna is not only a leader in the organization, but a wife to Kenny and a mom to three boys, Keagan, Tucker & Tyson. She and her family reside in Louisa, Kentucky.