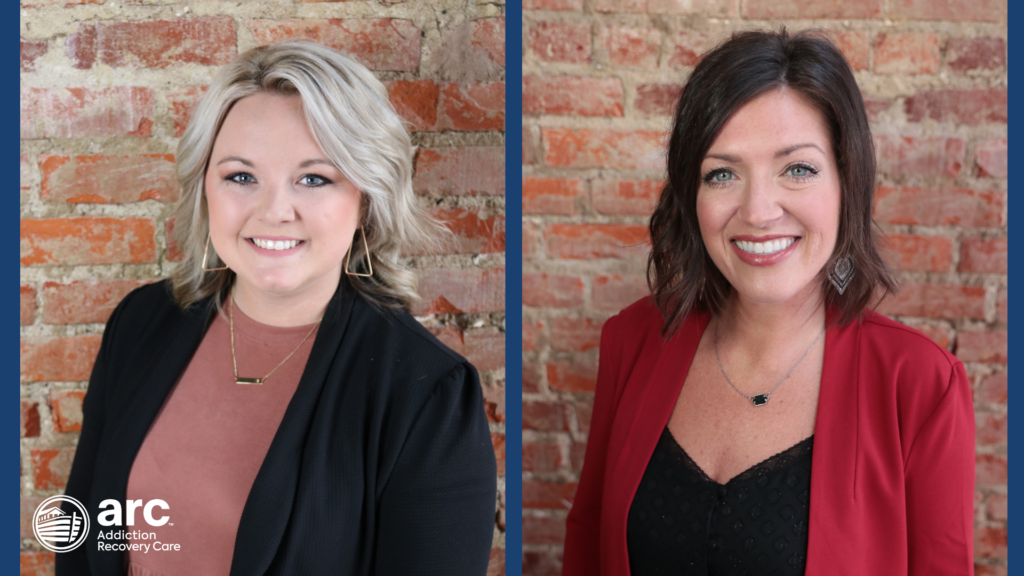 Addiction Recovery Care (ARC) is proud to announce Senior Director of Operations Brianna Muncy and Vice President of Marketing Vanessa Keeton have been named to Leadership Kentucky's 2022 BRIGHT class.
BRIGHT Kentucky focuses on leadership training for residents of the 54 Kentucky counties of the Appalachian Regional Commission. The program is made up of five three-day sessions with a mix of training sessions focused on building stronger communities and traveling across Eastern Kentucky to see all that makes the region so special. Read Leadership Kentucky's full release here.
Muncy and Keeton make up two of 43 participants selected for the program.
Brianna Muncy has been with ARC since March of 2015 and has since helped shape the growth of our fast growing organization. Throughout her career with ARC she has been in various positions that have helped lead her to her position today.
"Brianna proves everyday her leadership is not only vital to Addiction Recovery Care but also to Eastern Kentucky as a whole," said ARC's Senior Vice President of Operations Pat Fogarty. "We are excited to watch her develop within BRIGHT and come back with ideas and the toolbox to create positive change for our region."
Vanessa Keeton is the Vice President of Marketing for Addiction Recovery Care and has reshaped the narrative of addiction in Kentucky and beyond. She has been in various roles within the company and moved into her current role in the spring of 2022. As a person of long-term recovery, she works hard to give back to the community that she once took so much from.
"To know Vanessa is to know her great leadership abilities," said Vice President of Administration Matt Brown. " We are so excited to see the growth and connections that occur while she is in this incredible opportunity. We have had several employees accepted into this program over the years and the growth they experience is amazing."