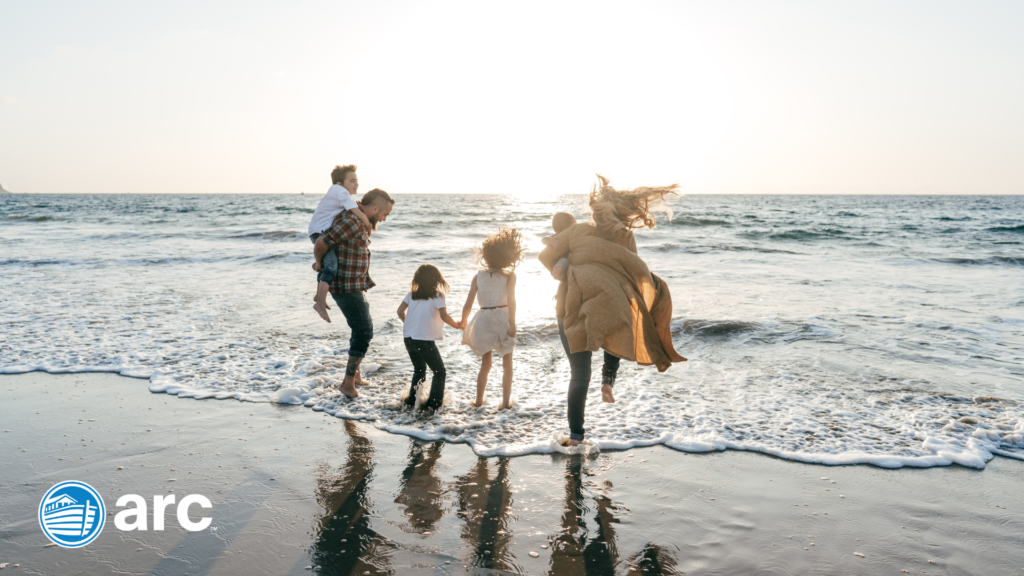 By Erin Fogarty
For many, a vacation means an escape from reality to a beautiful getaway. At said getaway, alcoholic beverages, music, and wild behavior may be included. However, for those in recovery, a vacation can mean a stressful situation that can lead to relapse if not properly prepared.
I have been in long-term recovery for almost 12 years now. At this stage in my life and recovery, I have a solid foundation of recovery and support, and directly know how to approach vacations. However, that was not the case when I was newly sober and went on my first vacation. I was not prepared for the sounds, smells, food, and drinks that I associated with my past drinking behavior. Who would have known that a smell could be a trigger??
Luckily, my first sober vacation was with individuals who had a solid recovery and sobriety. They were there to help me cope with any old feelings or triggers that popped up.
Traveling sober can be a great opportunity to find new passions and bring new meaning to your life in recovery. It should not be used as a way to avoid your problems. We are responsible for our own recovery, which means personal accountability, preparation and structure must accompany us on all of our vacations.
Some tips to consider when planning a trip (whether it be a short or long trip) while in recovery:
Check-in with your sponsor or your support group:
Have conversations before you commit to any trip you are making, especially in early recovery. Get opinions from your sponsor and/or support group. Make sure you are physically and mentally ready.
Consider the timing of your trip:
When going on a trip, you may feel that you are leaving any stressors or struggles behind you. Please know that whatever you leave behind, you will return to it. Try to plan your trip after you have successfully managed your recovery for a significant amount of time. Make sure you are physically and mentally ready. Do you have any commitments? Make sure all of those are taken care of before leaving.
Put your recovery first:
Just because you get to take a vacation, doesn't mean your recovery can. You have made it to recovery – you know what to do. Keep your routine as similar on vacation as you do when you are at home: Wake up, make your bed, pray and or meditate, exercise, and seek a support group or 12-step meeting.
Remember to eat all three meals, hydrate, stay away from triggering places (i.e: bars, nightclubs), and keep yourself busy with physically and mentally stimulating activities. Bring a journal with you, reading materials, and phone numbers of healthy friends and family you can contact at home at any given moment for familiar support.
Do your research:
This is a must: BEFORE leaving on your trip, DO YOUR RESEARCH. Have a list of 12-step meetings in the area you will be traveling to. It may be scary to attend meetings with people you don't know, but those people may be the ones to offer you support when you need it the most.
Have a list of fun, sober activities you can do on your vacation already prepare before you arrive. To some, boredom can be a big trigger. Creating a checklist of things to do while on the trip can help fight boredom that can lead to temptation.
Of course, do not feel guilty for taking it easy and relaxing on vacation! All things in moderation!
Most importantly:
Work your program and everything that has brought you success to this point. Many will try and keep their daily structure in place, no matter what environment they are in. An example of this would be waking up first thing and utilizing prayer and meditation, and book ending your day with prayer and mediation before retiring.
About Erin Fogarty
Erin serves as the Director of External Communications at Addiction Recovery Care, where she helps manage the day-to-day operations of the Communications Team. Her efforts include support of the organization's brand messaging, maximizing and coordinating internal and external communication, development of strategic communications programs, creating media strategies, and strategic communications through leadership.
Erin is proud to be a person in long-term recovery, having over 11-years of continuous sobriety, and finds a deep and meaningful purpose working in the field of addiction recovery. Erin is a graduate of the University of Louisville (BA in Communications) and resides in Shelbyville, KY with her husband, Patrick, and three children, Christopher, Ruby, and Stella.