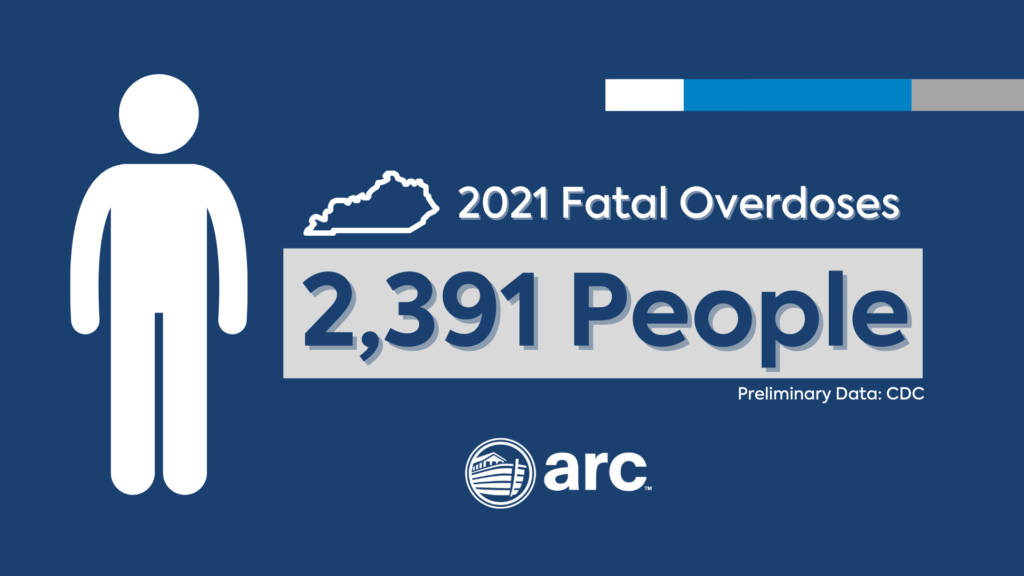 FRANKFORT, Ky. (ARC) —
The addiction crisis continues to impact Kentucky communities. Preliminary data from the CDC indicates that 2,391 Kentuckians died due to drug overdoses in 2021, a 13.55% increase from the state's 2,104 overdose deaths in 2020.
"With fentanyl continuing to dominate the drug supply, now is a scary and dangerous time to be in active addiction," said Matt Brown, senior vice president of administration at Addiction Recovery Care (ARC), which operates more than 30 addiction treatment programs across the commonwealth. "As we see more funds come into Kentucky to alleviate the problem, we must ensure they're going to the comprehensive services and resources people need for long-term recovery. Treatment is a big part of the equation, but we also need to consider things like job training, second chance employment and housing that will help people stay healthy and addiction-free."
"People are really struggling and might know they need help but are unsure of where to turn. It can be nerve wracking to take that first step, but it really can be the difference between life and death. " said Vanessa Keeton, ARC's vice president of marketing. "At ARC, many of us have been in that exact same situation, and we're here to help you navigate the process every step of the way."
Keeton took time to discuss the unfortunate trend on WKYT. You can watch the full interview here.
ARC provides Treatment on Demand to ensure individuals receive treatment immediately without delay. This process includes quick enrollment into programs and clinical and medical assessments within 24 hours of arrival.If you or a loved one is struggling with addiction, call ARC's 24/7 addiction help hotline at (606) 638-0938. To learn more about Addiction Recovery Care, visit www.arccenters.com. Hope and help are a call or click away.