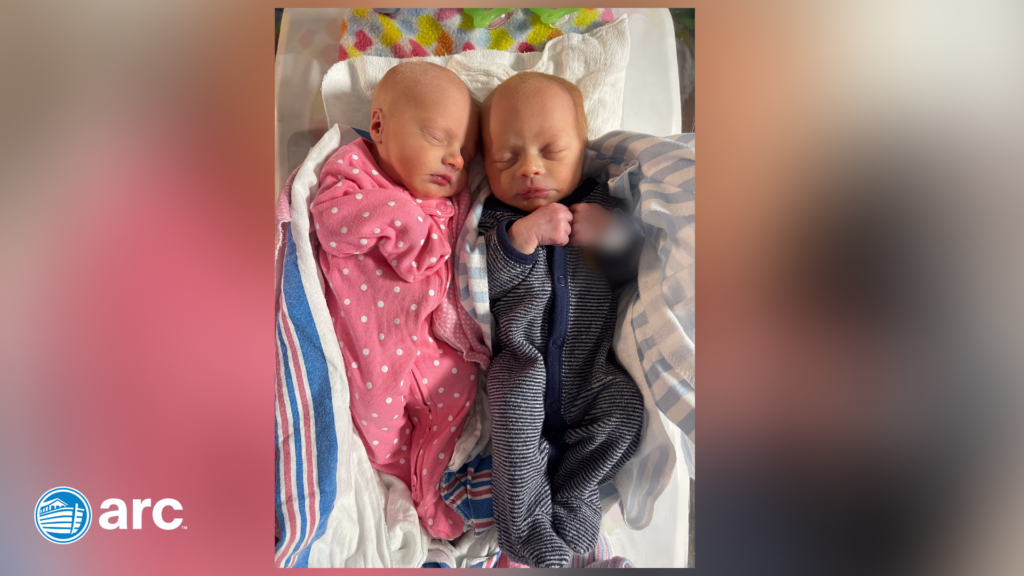 ASHLAND Ky. (ARC) –
They always say two is better than one, and on Monday, that became all too real as Addiction Recovery Care's (ARC) Karen's Place Maternity Center (KPMC) welcomed a set of twins!
The baby girl was born at 9:06 Monday morning, and one minute later, her brother was born at 9:07 A.M.
The twins mark the 200th, and 201st baby served at KPMC since opening its doors in 2018.
"I am honored to welcome the 200th healthy baby born at our facility, and to make it even better, it was Twins (201st)!" said KPMC Director Stephanie Moore. "I am truly blessed to be able to watch the miracles happen in the lives of mother and baby. Every single day a new mother is choosing to better their life and the lives of their current and future children."
Moore says both mother and babies are in good health and are now celebrating being one big happy family.
Karen's Place Maternity Center (KPMC) provides residential treatment for pregnant and postpartum women with substance use disorders. KPMC is located on the campus of King's Daughters Medical Center in Ashland, Kentucky. Learn more about their services here.
**Due to privacy, details on the names of the newborns and their mother are not provided.