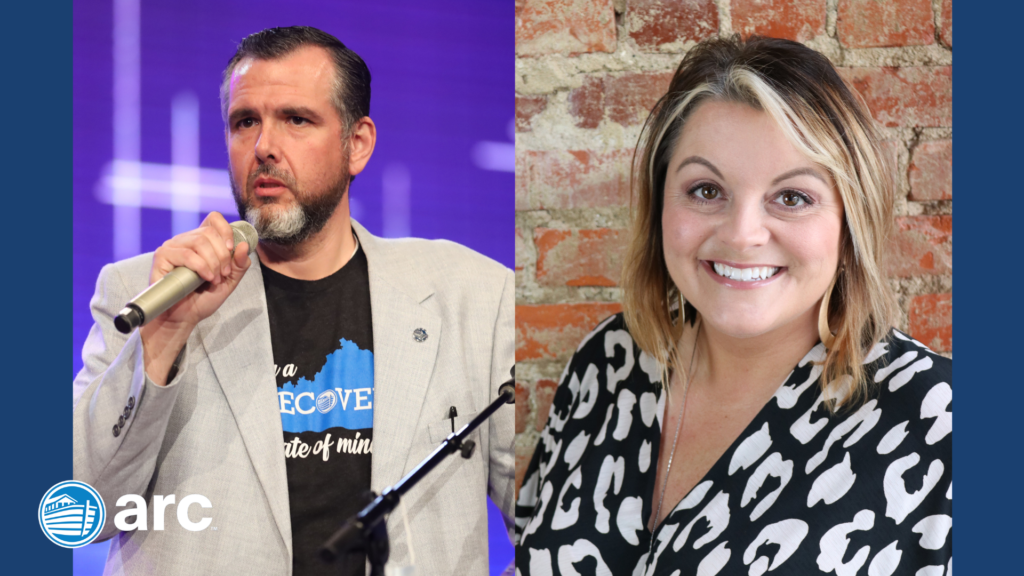 Did you know of the 1,100 Addiction Recovery Care employees, roughly half of those people have not been in addiction but still choose to work in the field? However, many have witnessed the disease's ripple effect through their family and/or community. For them, the work can be just as rewarding as recovery – finding purpose and newness in life.
Lawrence Vinson spent four years as Director of Quality Management and Regulatory Compliance at a hospital in Eastern Kentucky. He joined ARC in 2019 as the Corporate Director of Healthcare Administration.
"I came to work at Addiction Recovery Care just over three years ago. When I accepted the job, I thought I was coming on board to help strengthen one aspect of what we do," Vinson now serves as ARC's Chief of Staff. "I know now that God's plan was much bigger than anything I could have imagined or designed for myself. Today, what I do is not much like a job. Instead, I get to live my life on a mission alongside some of the most incredible people I've ever known. Hardworking, faith-inspired, loving people who are changing the world one day at a time."
Brandi Murriell serves as the Senior Director of Outreach Relations at Addiction Recovery Care (ARC). Before joining ARC, Brandi worked in and with the underrepresented population in a high-risk community. She encountered overdoses, poverty, homelessness, and addiction while in this role.
"I felt a calling to work in the Addiction Field. I just wanted to help. I wanted to be in a place where I could love others, encourage others and be a voice," said Murriell. "I was raised to help others when I saw a need. Working in this industry allows me to serve and show up for the vulnerable."
As addiction and overdose rates increased, Brandi felt an urgency to help in a bigger capacity which led her to ARC in 2017.
"Some of my most favorite people are in Recovery today and to watch their story change and see miracles find them-that is so inspiring," added Murriell about the importance of ARC's work. "I have witnessed families be reunited, mothers get their children back, babies be born free of substances, men coaching their kids' baseball teams. I have seen moms and dads watch their children come back to life. This work is serious. There are people that depend on us to show up!"
Addiction treatment is life-changing work both for people seeking help and those leading them to recovery. If you're considering a move into the field visit our openings at arccenters.com/careers.