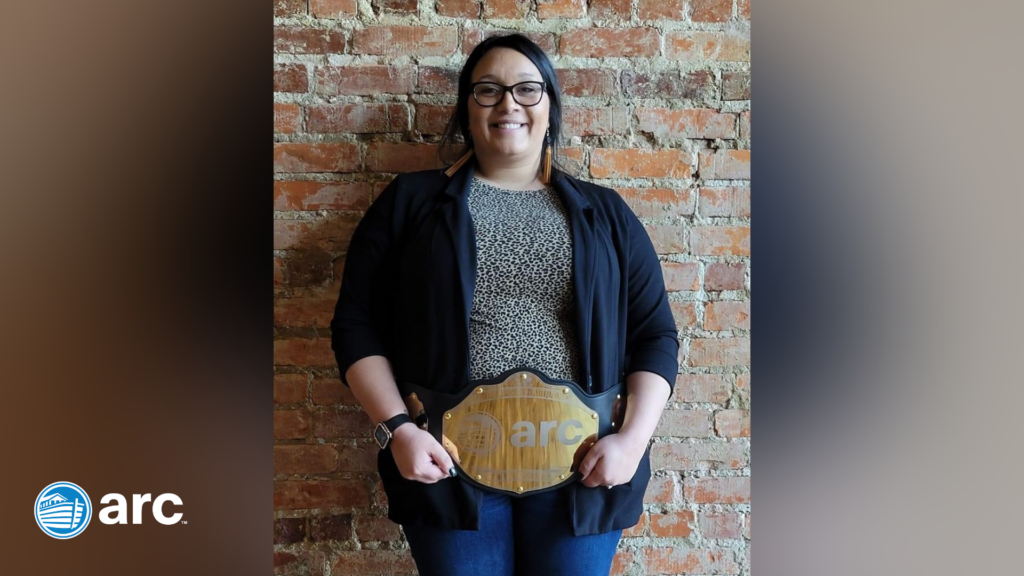 On March 23, 2022, Addiction Recovery Care Lexington Liaison Samantha Carroll celebrated four years of sobriety. How did she celebrate? By working to help others access the same freedom she now feels everyday.
"When I initially interviewed Samantha for the Community liaisons position she told me that God had shown her that she would have the position. Looking back on that moment, I certainly can't doubt that prophecy," said Wayne Sartin, Vice President of Community Engagement and Client Access. "Over the last twelve months, Sam has helped 970 men and women get into residential or OP care. Put simply, she is helping to shape a new reality for hundreds of people."
In her role as the Lexington Liaison, Carroll assists the public in finding treatment and answering questions and concerns from those that are considering treatment as an option to end their substance use disorder.
In a 52 week period, Carroll helped 970 clients access treatment at an ARC facility and helped countless others with valuable information about treatment.
Reflecting on her time as a Liaison, Carroll said, "I thank you Lord for your gracious mercy in my life and for anyone who reads this to know there is hope and you do have a purpose for your life. Just let God in and watch the promises unfold."
Recently the University of Kentucky accepted Carroll, she will work toward a degree in social work.
"Samantha is a prime example of the heart those in recovery have for people still struggling in addiction," said Senior Vice President of Administration Matt Brown. "Years from now when those she helped reflect back on their recovery journey, they will pinpoint one person. That person will be Samantha Carroll."
Carroll now lives a life in recovery alongside her children and fiance.